Spring Garden is a neighborhood in Pennsylvania. Located in central Philadelphia, Spring Garden is a neighborhood known for its varied historical architecture and terraced homes. The percentage of people that have completed both high school and attained a bachelor's degree is above the national averages. Despite the neighborhood's highly educated population and general affluence, addiction is a concern, especially when looking at the data regarding how the opioid epidemic has impacted Philadelphia. This has led to a dire need of responsible and experienced care for those seeking a detox near Spring Garden, PA.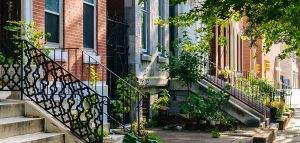 Dual Diagnosis:
Our dual-diagnosis detox program offers specialized care to people battling drug addiction and mental health issues.
The intricate interactions between addiction and co-occurring mental health issues like depression, anxiety, or bipolar disorder are addressed by our integrated approach.
Alcohol Detox:
Our alcohol detox program is designed to address the unique challenges of alcohol withdrawal. We offer a supportive and medically supervised environment to manage potentially severe withdrawal symptoms, such as seizures and delirium tremens (DTs).
Opiate Detox:
Opiate detox can be daunting due to the intensity of withdrawal symptoms. Our opiate detox program is designed to help individuals safely overcome opiate dependence. We provide medication-assisted treatment (MAT) options, including FDA-approved medications, to alleviate withdrawal symptoms and cravings, increasing the likelihood of successful detox.
Benzodiazepine Detox:
Benzodiazepines, commonly prescribed for anxiety and insomnia, can lead to dependence and addiction. Our benzodiazepine detox program offers a specialized approach to safely taper off these medications. Our medical professionals closely monitor the detox process, adjusting the tapering schedule and providing appropriate support to minimize withdrawal symptoms and ensure a smooth transition.
Why Choose Innovo?
By choosing Innovo Detox, you are making a proactive decision toward your recovery and well-being. Here are the key benefits we offer:
1.    Expert Team of Professionals:
Our dedicated team consists of experienced doctors, nurses, therapists, and support staff passionate about helping individuals achieve lasting recovery.
2.    Individualized Treatment Plans:
We understand that every individual's detox needs are unique. By addressing your specific needs, we maximize the effectiveness of the detox process and lay a solid foundation for your ongoing recovery.
3.    Comfortable and Supportive Environment:
Our state-of-the-art facilities provide a comfortable and supportive environment where you can focus on your detox and recovery without distractions.
Seeking a Drug and Alcohol Detox near Spring Garden, PA?
So, what are you waiting for? If you or a loved one are seeking a detox near Spring Garden, PA, consider expanding your search distance to find the right fit to solve this incredibly personal and devastating health condition. Don't wait any longer to take control of your life and embark on your journey to recovery. Contact Innovo Detox today.